Jason returned home to the LORD with honor,

having completed the mission he was led to do.

Song: Return With Honor    Artist: William Joseph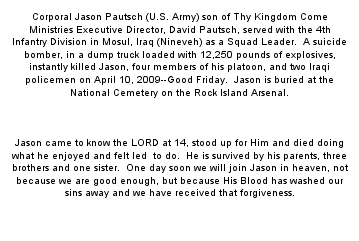 700 Club Memorial Day 2009 Story On Jason (story begins at the 2:00 minute mark)

David Pautsch, Executive Director, and father of Jason Pautsch, speaks about the grace of God in the midst of this pain.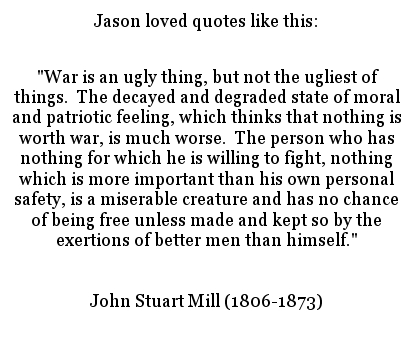 John Hagee Ministry Video on Memorial Day 2009

Touching words by Sec. Gates about Major Doug Zembiac (USMC) and concerning the notes he writes to families of the fallen--like us (see below).

Local ABC News Coverage The Day of Jason's Death